Stainless Steel & Nickel Alloy Welding Wires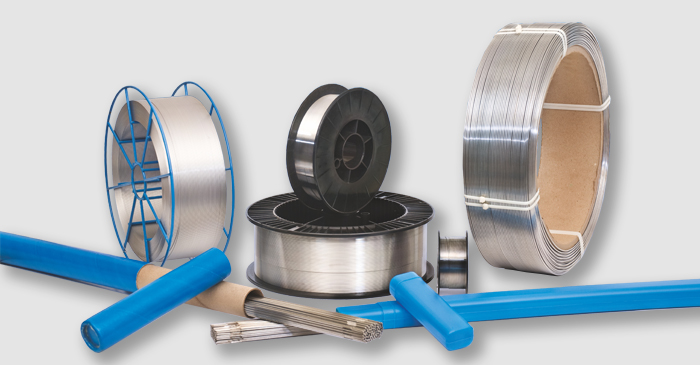 We supply the wires for welding applications viz. Fabrication, Railways, Automobiles, Pressure Vessels and for all general welding purpose. We are TÜV certified and also supply high Nickel Alloy welding wires for the special purpose.

Stainless Steel MIG Wire
Stainless Steel TIG Bar
Stainless Steel SAW Wire
Stainless Steel CORE Wire
Download Our Brochure
Stainless Steel MIG Wires
The MIG Wires are supplied in Bright as well as in Matte finish and the wire is specially cleaned to avoid weld contamination. MIG wires can be supplied in plastic spools & metallic baskets. The wires have suitable cast / helix to ensure perfect "pay-off".

 

12.5 kgs/15 kgs/20kgs
25lbs/30 lbs/40lbs

5 kgs
10 lbs

1 kgs
2 lbs
Stainless Steel TIG Bars
Raajratna manufactures high quality TIG bars in 36" & 1000mm cut length with embossing on both sides form 1.20mm & above as per the customer's requirements. Tig Bars are supplied in Bright and clean finish to avoid all possible contamination in corrugated or in plastic tubes.
Size (mm)

Size (inch)

Corrugated Tubes

Plastic Tubes

0.80

0.035″

1.00

0.040"

1.20

0.045"

1.60

0.062

2.00

0.080"

2.40

0.093

3.20

0.125"

4.00

0.156"

5.00

0.187"
Stainless Steel SAW Wire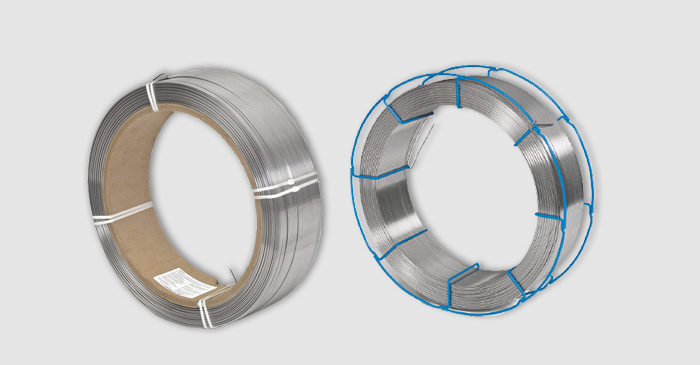 Raajratna manufactures clean & layer wound wire for submerged arc welding from 1.60 mm (0.062″) to 5.00 mm (0.187″) in various grades in bright as well as in matte finish. The wires tensile strength, helix and cast diameter is engineered to precise tolerance to ensure perfect "Pay-Off".
Cladding & Metallising
We supply wires of ER420, 410NiMo, 316L, Alloy 625, Alloy 825 etc. for overlaying/ cladding and metallising processes.
Stainless Steel CORE Wires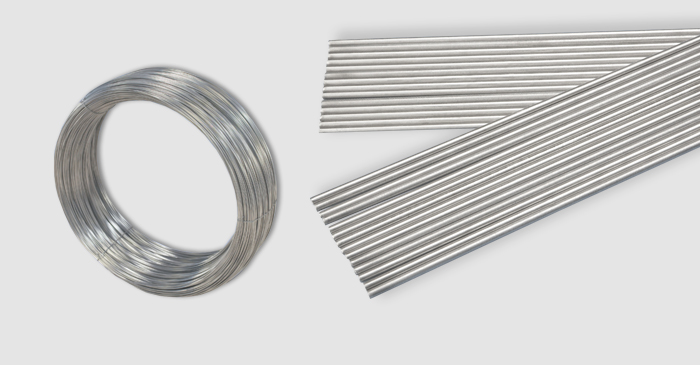 Raajratna manufactures high quality stainless steel & high nickel alloy wire for welding electrodes in sizes 1.60mm (0.062″) – 5.00 mm (0.187″) in bright as well as in matte finish.
The wire for welding electrodes are supplied in coil as well as in cut length as per AWS, DIN, BS, JIS and other equivalent international standards or as per the customer's requirement.
The commonly manufactured grades are AWS ER307, ER308, ER308L, ER309, ER309L, ER309LMo, ER310, ER312, ER316, ER316L, ER317L, ER318, ER347, ER430 with low and normal silicon contents.