Stainless Steel & Nickel Alloy Wires For Springs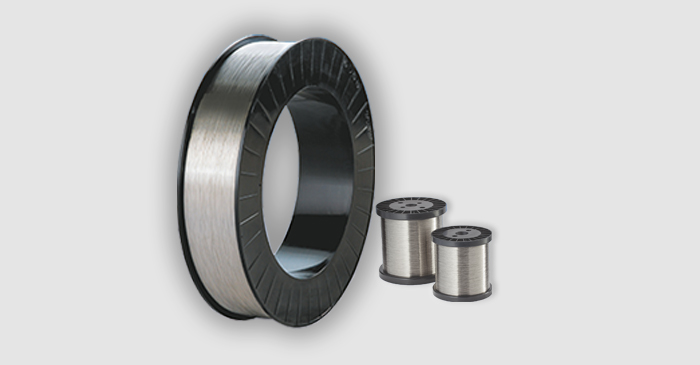 Raajratna manufactures high quality Spring Wires from 0.06 – 22.00 mm in various grades, finishes & packing.  We can also supply Ni-Coated wires from 0.15 to 2.00mm. The wires can also be supplied from shaved wire & Eddy Current testing.
The Spring Wires are manufactured as per ISO: 6931/1, ASTM A313, EN 10270-3, JIS G4314, BS 2056 & DIN 17224 & also other equivalent international standards for producing various types of springs like Aerosol Spring, Compression Spring, Extension Spring and Torsion Spring as well as for Wire Form, Straight Pin etc.

These products are used for Irrigation (Sprinkler), Hardware (Lock, Faucet), Automobile, Aerospace,  Electronic, office supply, etc.

Download Our Brochure
The Stainless Steel Spring wires can be supplied in ½ hard, ¾ hard & full hard conditions as well. We are using drawing lubricants from CONDAT and also of Japanese origin. We also supply AISI 904L, Nitronic 50, Inconel X-750 and SISI 301 grades on request.